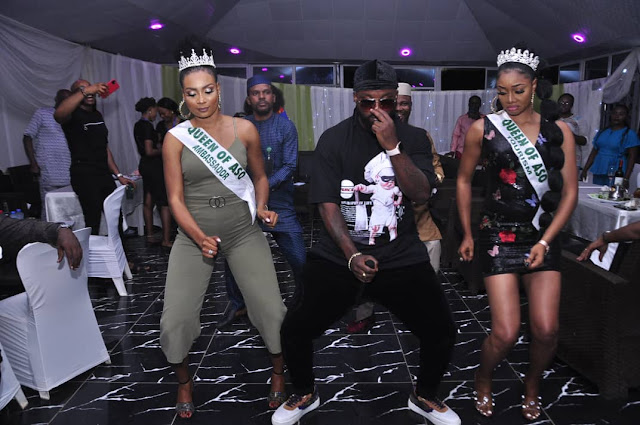 In the Federal Capital Territory, one of the most unique culinary brands has held its Maiden Edition with the recently crowned two of Queen of Aso Winners. The weekend vibes of Zonju Foods was hosted to celebrate Winners of Queen of Aso Pageant on the 4th of September, few weeks after the grand finale 2020 visual Edition of the prestigious pageant contest was held in Abuja.
During the occasion, two among the 8 winners Queen of Aso Tourism, Miss Isong Kessy Akpan and Queen of Aso Ambassador, Miss Ozoagu Adaeze graced the occasion of Celebration organised by Zonju foods in Beautiful regalia and arresting Personalities which captured Attention of the guests
According to AbujaPress, the occasion was clouded with amazing merriments, fun, entertainment and celebration, especially with the resounding performance of Nigeria superstar, music artist and producer, Iyanya Onoyom Mbuk, popularly called "Iyanya". He engaged the newly crowned beauty Queens in several dance presentations which kept the ambience ablaze.
Speaking to the Publicist of the Queens, AlexReports he thanked Zonju Foods for warm reception and celebration of the newly emerged Winners of Queen of Aso Pageant. He stated the culinary brand has been one of the best and most healthy options for fresh healthy meals in the FCT. He appreciated Zonju Foods and Princess Louisiana Iwule for making the night fun-filled with varieties of colourful events that indeed thrilled everyone.